A Curriculum That Grows With Your Child
Student success is at the heart of every decision we make at our virtual middle school. Your child's team works together to create a plan that allows them to grow as independent learners and to take advantage of the expertise of specialized teachers. The team includes a principal, assistant principals, teachers, nurses, school counselors, family support coordinators, and more. Middle school students learn how to set goals, assess their own progress, and reflect on successes and challenges. To keep students engaged and provide opportunities to develop leadership skills, our certified middle school teachers use the rigorous K12 Inc. curriculum to make learning interactive for the students. Over the span of grades 5 through 8, middle school students explore the following topics that are integrated across subjects: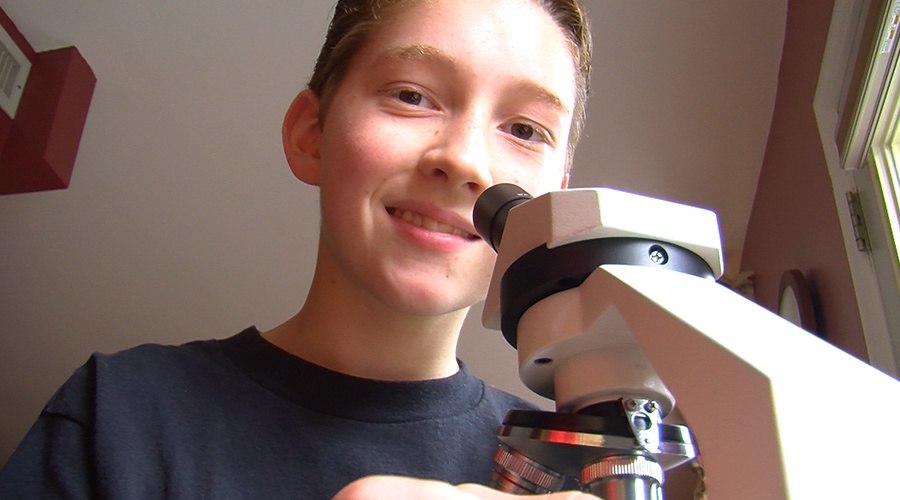 English Language Arts—textual analysis, reading strategies, comprehension, writing composition, vocabulary, grammar, literary analysis, media literacy, interpretation of literary works, close reading of short stories, poetry, drama, novels, etc.
Math—expanded multiplication/division, fractions, proportions, decimals, ratios, data analysis, multi-step word problems, geometry, 3D figures, graphing equations, statistics, linear models and equations, functions, etc.
Science—geology, oceanography, meteorology, astronomy, atom structure, taxonomy, animal physiology, plate tectonics, solar system, gravitational pull, cell biology, periodic table of elements, genetics, chemical reactions, etc.
History—Civil War, civics, economics, Native American civilizations, European exploration, American Revolution, Industrial Revolution, Renaissance, prehistoric civilization, classical civilizations, world religions, scientific revolution, Russian and Asian civilizations, etc.
Physical Education/Health—monitoring heart rate, choice of physical activity, aerobic and anaerobic exercise, strength training, fitness testing, heredity, personal hygiene/health, nutrition, safety awareness, harmful substances, emotional well-being, etc.
Art—realistic and abstract art creations, Impressionism, Cubism, weaving, art historians, architectural models, sketches, Medieval and Renaissance art, principles of design, applied arts, prints and paintings, etc.
Music—understanding music concepts, music theory, authentic recordings, creative movement, singing & dancing, real & virtual Instruments (recorder, tambourine, etc.), focused listening skills, etc.
To learn more about the topics covered in your child's specific grade, check out our Curriculum by Grade.
You can also watch this video to hear an honest review from a PA Virtual middle school parent.
Honors Program
Students seeking advanced work may be eligible to join our Honors Program. Students in the program take advanced courses in all of the following subjects: English Language Arts, Math, Science, and History. Teachers use the Edgenuity Curriculum for all 7th and 8th grade Honors courses. Students are eligible to receive graduation credits for the Honors English and Math courses.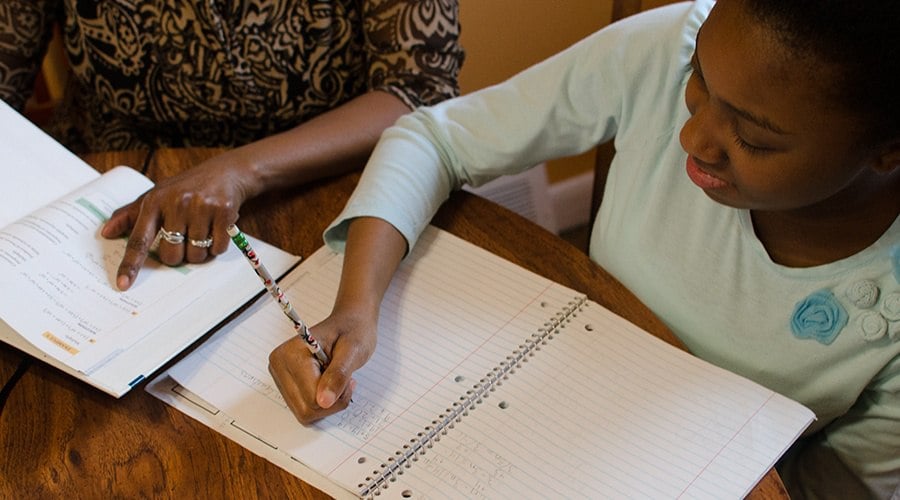 Instructional Formats
At our grades 5-8 online school, we offer two instructional formats: synchronous and asynchronous. Families can choose a more structured schedule with live, teacher-led classes or a more flexible schedule with independent learning. The chart on this page outlines which courses are available in each format.
Synchronous—Students log in to their virtual classroom with other students and attend live classes with PA-certified teachers. In our synchronous format, teachers provide direct instruction, guide student work, and assess student progress. Synchronous classes occur Monday through Thursday; students work asynchronously on Fridays. To see sample schedules for synchronous middle school students, click here.
Asynchronous—Students work independently with their Learning Coaches each day. In the asynchronous format, PA Virtual teachers plan the students' coursework, supervise their progress, and are available to support student needs daily.
During Orientation, you'll further explore each of these formats to choose the option that's best for you and your student.
Do you want to see what a virtual class looks like? Check out our Video Library for sample classes and more!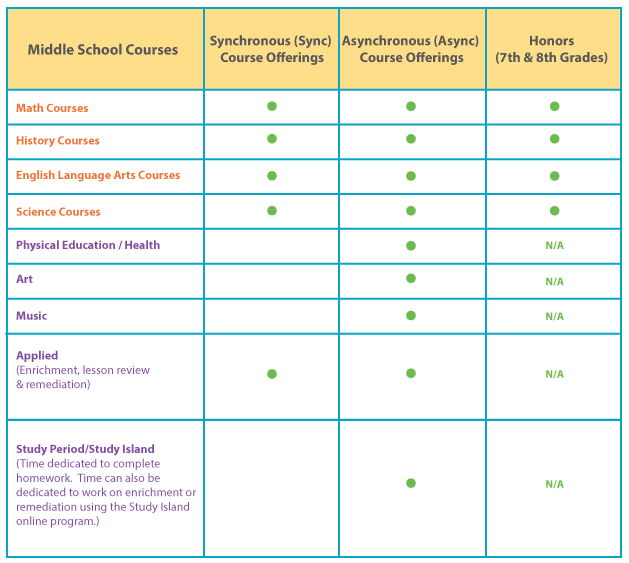 Meet the Principal
My wife and I enrolled our daughter in the first year PA Virtual opened. The following year after applying, I was hired as a teacher. During my time here at PA Virtual, I have held various positions within the school; I have been here for a while as you can see. In 2007 I obtained my principal certification, and after that, I completed the coursework for the Superintendent Letter of Eligibility.
All three of my children attended PA Virtual. That experience provided me a first-hand understanding of the role of the Learning Coach. I appreciate the job our Learning Coaches do and the commitment they have to their child's success.
I love that PA Virtual is a pioneer in cyber education. I hope we continue to focus on developing a quality program to meet all students' needs.
Rick Verga, Middle School Principal