A Rigorous Academic Program Customized for your Child
Student success is at the heart of every decision we make. Your child's team includes principals, assistant principals, teachers, nurses, guidance counselors, family support coordinators, and more. The team works together to fine-tune an academic plan that meets your child where they are right now and challenges them to learn and grow. All middle school teachers are highly certified in their subject area. 7th and 8th grade students have certified teachers for each core subject- Math, Language Arts, Science, and History- as well as Art, Music, and Physical Education.
We find opportunities for students to excel, and give them additional support where they struggle.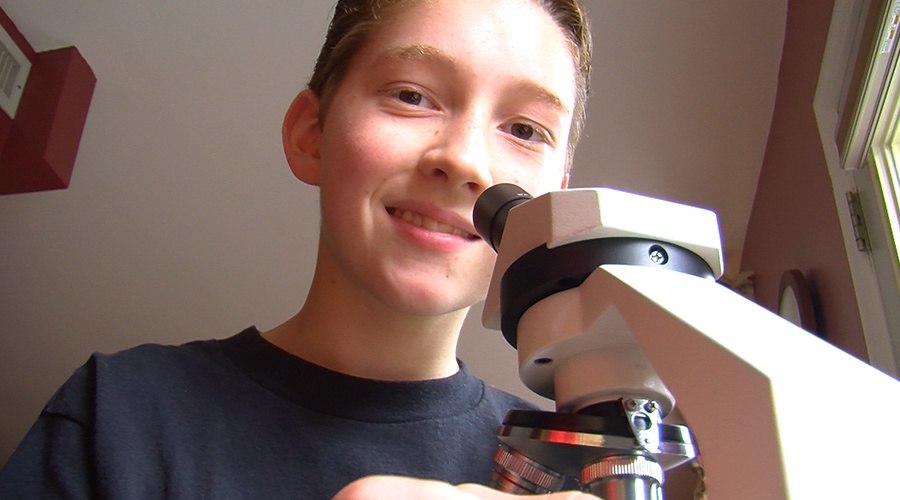 A Variety of Instructional Formats
At our cyber middle school in PA, Students and Learning Coaches participate in both synchronous and asynchronous instructional formats:
Synchronous- Students attend live classes with PA-certified teachers and children across the Commonwealth in a virtual classroom setting.
Asynchronous- Students have a customized schedule in a self-directed environment, supervised by PA-certified teachers. In the asynchronous format, PA Virtual teachers plan the students' coursework, supervise their progress, and are available to support student needs daily.
The principal, teachers, and PA Virtual team partner with parents to ensure academic progress and success.
Teachers make their lessons engaging by using discussion boards, podcasts, videos, webcams, wikis, and more. Students are expected to participate, to be engaged, and to take ownership for their education in order to take full advantage of this unique learning opportunity. To help students succeed, teachers provide a pacing guide (syllabus) for them, outlining assignment due dates.
We work with you to provide the structure or flexibility that your child needs. We're your source for middle school online learning in Pennsylvania.
Do you want to see what a virtual class looks like? Check out our Video Library for sample classes and more! If you're wondering, "What are the best Pennsylvania cyber middle schools near me?" you're at just the right place.