High Accountability for Higher Achievement
Our high school provides a rigorous educational opportunity with high accountability and performance standards.
Teachers make their lessons engaging by using discussion boards, podcasts, videos, webcams, web quests, group projects, and more. Teachers and students build relationships in and out of the classroom, and our students interact virtually, using tools such as microphones, webcams, and more.
Our program also provides many lessons in the classroom that students can apply to everyday life:
Global Awareness
Information and Communication Technology
Problem Solving
Time Management
Personal Responsibility
These skills are integrated into the curriculum, with core content aligned to state standards.
A total of 21 credits are required for to graduate and receive a diploma from PA Virtual Charter School. Our high school utilizes a block schedule, and all high school students are required to take a minimum of 5.25 credits each year. To qualify for graduation, students must pass their Keystone exams. For more details on specific high school courses, check out our Curriculum by Grade page.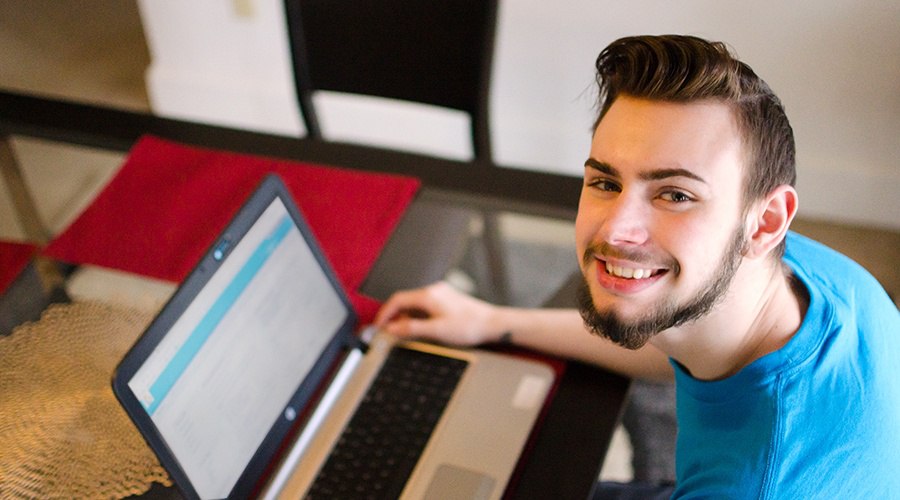 Flexibility for the Modern Student
Students and Learning Coaches participate in both synchronous and asynchronous instructional formats:
Synchronous- Students attend live classes with PA-certified teachers and children across the Commonwealth in a virtual classroom setting.
Asynchronous- Students have a customized schedule in a self-directed environment, supervised by PA-certified teachers. In the asynchronous format, PA Virtual teachers plan the students' coursework, supervise their progress, and are available to support student needs daily.
To help students succeed, teachers provide a pacing guide for them, outlining assignment due dates.
Students and Learning Coaches use the K12 Inc. curriculum for interactive lessons, which includes daily and weekly plans. Your child's team includes principals, assistant principals, teachers, nurses, guidance counselors, family support coordinators, and more. This team partners with our parents to ensure student academic progress and success.
Our Guidance Counselors stay closely connected to our high school students, assisting them with course selection, academic planning and extensive career and college advising. Students also benefit from our College Fairs and Financial Aid Nights.
We work with you to provide the structure and flexibility that your child needs.
Do you want to see what a virtual class looks like? Check out our Video Library for sample classes and more!