A Foundation Beyond the Fundamentals
Elementary student success is all about building a solid cornerstone for the future.
Your child has a team on their side, one that works together to create an academic plan that meets them where they are right now — and challenges without overwhelming.
Draw on the experience and expertise of our Elementary School principal, assistant principals, certified teachers, nurses, school counselors, family support coordinators, and more!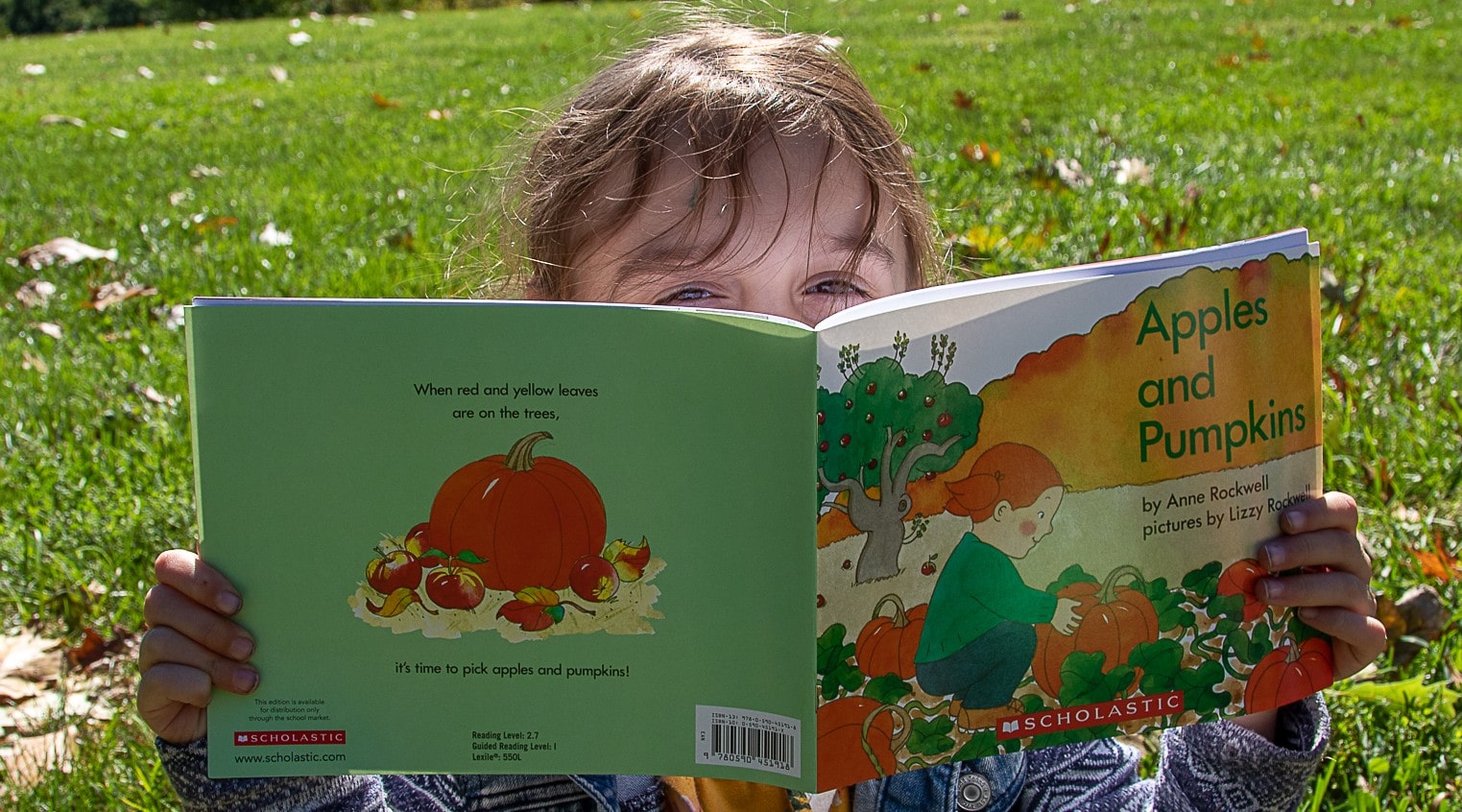 Academic Highlights
Enjoy small class sizes, teacher-provided support, and a well-rounded curriculum that enhances core subjects (math, science, English/language arts, history) with additional classes in health and wellness, physical education, art, music, and more — all to help your child be their best.
We find opportunities to empower students to excel, all while providing additional help where they need it most through teacher-provided support, two school counselors, and more!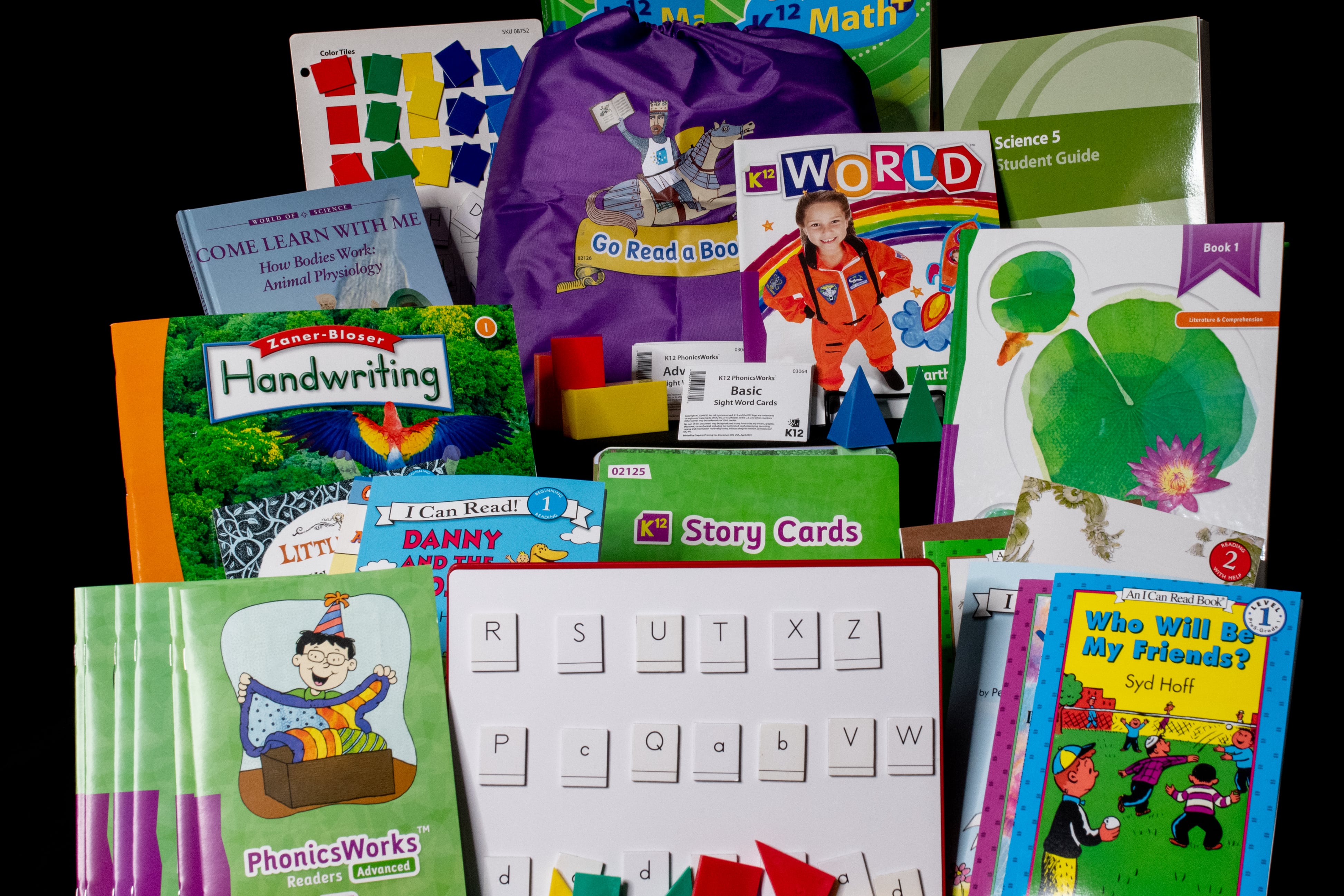 Over the course of our K-4 virtual school, elementary students explore the following topics:
English Language Arts — Phonics, spelling, handwriting, reading comprehension, grammar, vocabulary and writing composition, etc.
Math — Problem-solving, mental math, shapes/angles, measurement, fractions, area, multiplication, division, etc.
Science — Oceans, habitats, matter, ecosystems, geology, weather, animal adaptation, human body & nervous system, metric system, magnetism, etc.
History — Citizenship, classical civilizations, economics, world geography, American Revolution, Space Age, Stone Age, Ancient Rome, Middle Ages, Renaissance, etc.


Physical Education/Health — Strength and flexibility, monitoring heart rate, choice of physical activity, games & coordination, aerobic and anaerobic exercise, healthy bodies, food for life, staying safe, etc.
Art — Realistic and abstract art, landscapes, cultural art and architecture, famous artists and artworks, drawing, sketching, shading, sculpting, etc.
Music — Foundations of music/music theory, creative movement, singing & dancing, real & virtual instruments (recorder, tambourine, etc.), focused listening skills, etc.
Instructional Formats
At our elementary school, we offer two instructional formats: synchronous and asynchronous. Families can choose a more structured schedule with live, teacher-led classes or a more flexible schedule with independent learning. The chart on this page outlines which courses are available in each format.
Synchronous — Students log in to their virtual classroom with other students and attend live classes with PA-certified teachers. Teachers provide direct instruction, guide student work, and assess student progress. Classes occur Monday through Thursday; students work asynchronously on Fridays. View sample synchronous schedules >


Asynchronous — Students work independently with their learning coaches each day. PA Virtual teachers plan student coursework, supervise their progress, and are available to support student needs daily.
During Orientation, you'll further explore each of these formats to choose the option that's best for you and your student.
Our Full-Day Kindergarten Program
Kindergarten builds the foundation for every child's education. Because of the flexibility of choosing either the synchronous or asynchronous model (see above), you can plan a day that makes sense for your child. At PA Virtual, your kindergartner will flourish with our rich curriculum, dedicated teachers, and your active participation as a parent/learning coach. Your kindergartner will have the same teacher for all core subjects to ensure consistency and allow them to build a relationship with their teacher.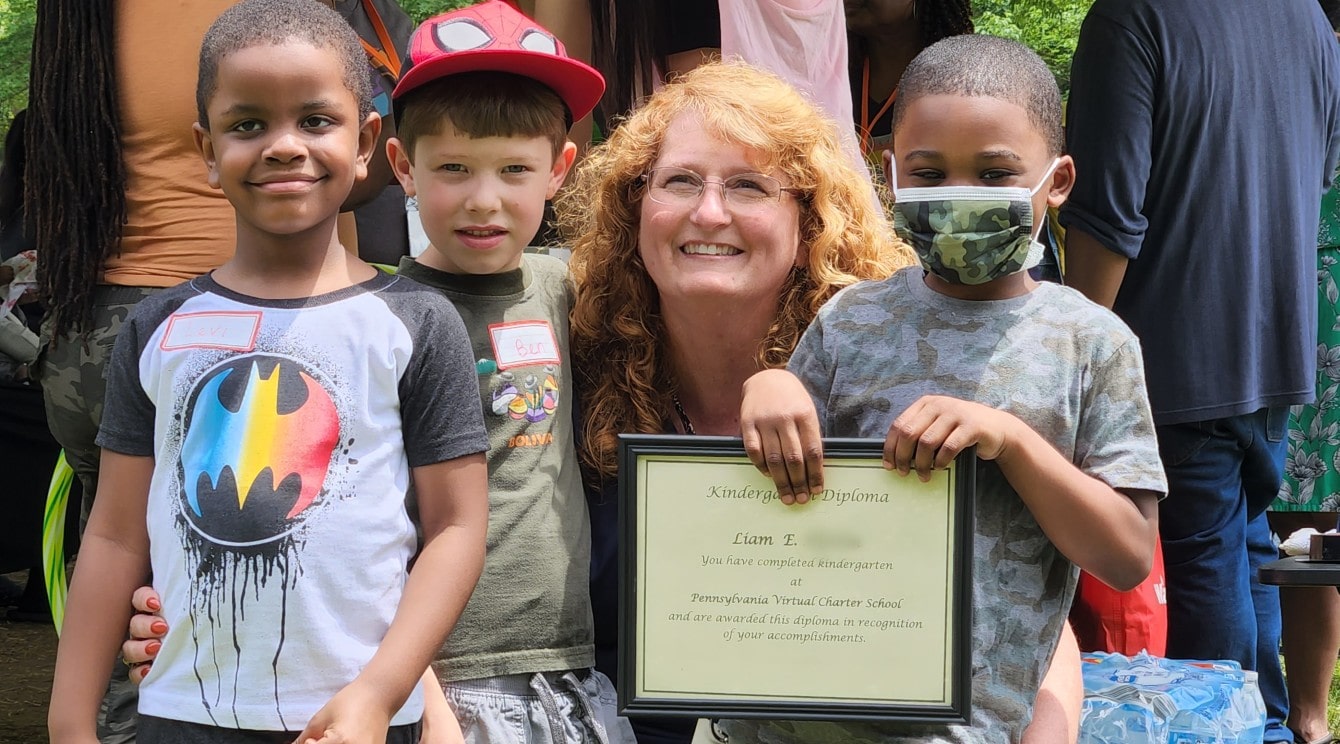 PA Virtual provides all of the materials your child needs for the school year, including curriculum and hands-on manipulatives to help excite creative and curious young learners.
Check out an overview of our Kindergarten Curriculum for more information about the courses your child will explore. To ensure your child is eligible for kindergarten enrollment with PA Virtual, please check your local district's age requirement. You can also review our Kindergarten Readiness Checklist as you prepare your child.
Elementary School Life

Want to see what a virtual class looks like? Hear from elementary school students, parents, or teachers? Check out our Video Library!

---